Meet the BCyber Website Security Programs
Let's address the forgotten attack vector, of website security.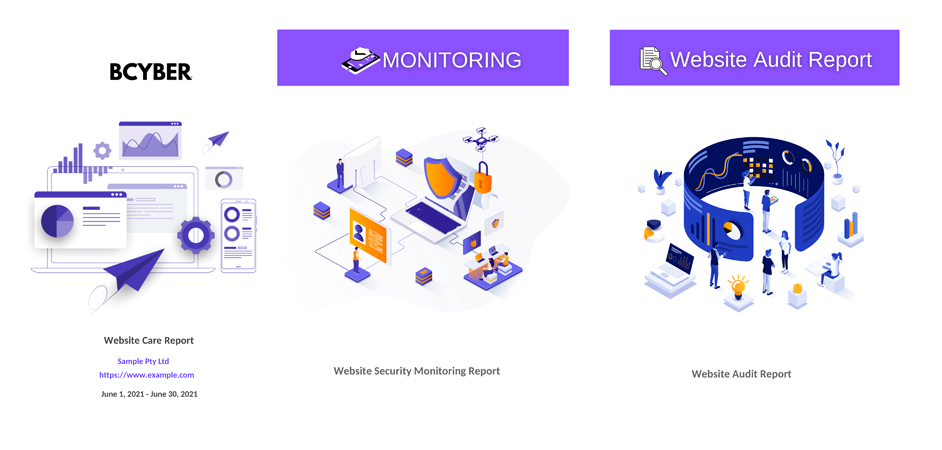 Website Hardening and Monitoring Program
Daily monitoring and updating combined with your tailored monthly report, provides you with the knowledge that your website is as secure as possible – the report also provides additional information on broken links, SEO hints and the like. We aim to ensure our clients websites are not only secure but are also healthy – promoting and growing your business the best they can.